Stratagem Energy Ltd is an independent energy research group committed to work towards sustainable development in the areas of Energy, Environment, Transport, Tourism and Science in various European and National funded projects.

We are implementing sustainable energy development by participating as partners in EU funded projects for Energy Efficiency, Sustainability, Mobility, Urban Planning, Energy Audits and RES promotion and production.

Stratagem Energy Ltd is designing and implementing Sustainable Energy Action Plans for various Municipalities in the frameworks of the Covenant of Mayors (Producing Emission Inventories,Proposing Measures, Actions.






Choose your vehicle, indicate your distance in Km and see how much CO2 is emitted for this trip.
For more information on the source of the calculation see our CO2 report.
Source:
European Cyclists Federation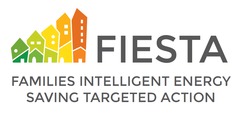 FIESTA : Πρόγραμμα εξοικονόμησης ενέργειας για οικογένειες με παιδιά. Η εταιρία STRATAGEM ENERGY LTD συμμετέχει στο έργο «FIESTA - Family Intelligent Energy Saving Targeted Action» το οποίο συγχρηματοδοτείται από το Ευρωπαϊκό Πρόγραμμα «Ευφυής Ενέργεια για την Ευρώπη».
---